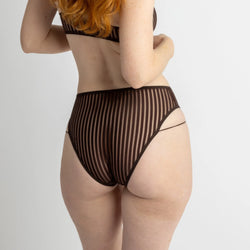 Model 5'7" wearing size S
Model 5'7" wearing size S
Model 5'7" wearing size S
Model 5'7" wearing size S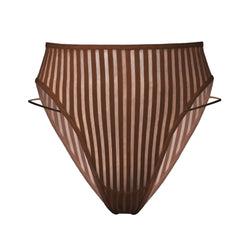 Wholesale PreOrder Lingerie
Model 5'4" wearing size XL
Model 5'4" wearing size XL
Model 5'4" wearing size XL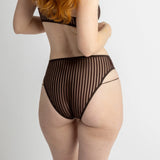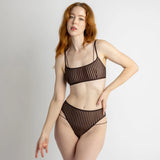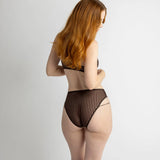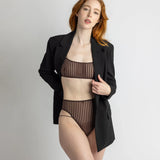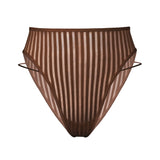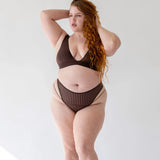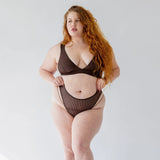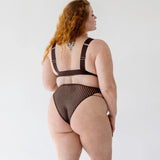 Vertigo High Leg Panty Cocoa
Designed to flatter! Our Vertigo high leg panty gives the illusion of longer legs thanks to its striped and semi-opaque fabric. 

Sleek opaque on sheer striped micro-fiber
High cut leg
High Waisted
High Stretch side skinny strap detail
Cotton lined crotch for breathability
SIZE CHART
care
Machine washable. Hang to dry. Do not bleach, iron or dry clean. We make it easy on you & mother earth.